Tusmørke's City Animals: A Childish Take on City Development
What music do you remember the most from the year of 2017? To us, it's the charmingly obscure and bonkers children's album Bydyra.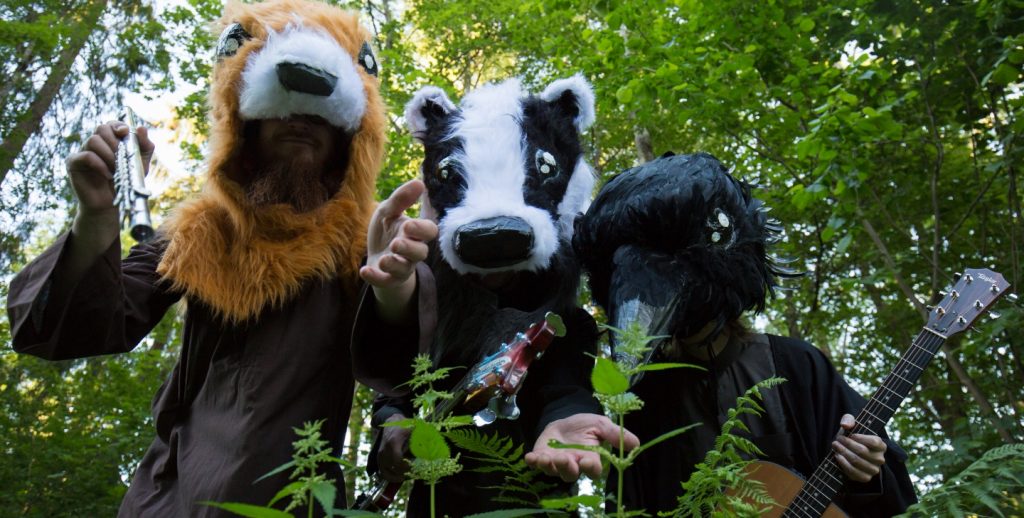 Children's music is rarely taken seriously just because the "target audience" is children. But things are a bit different in Norway thanks to the iconic band Knutsen & Ludvigsen. Active between the '70s and '80s, the duo, consisting of Øystein Dolmen ('Knutsen') and Gustav Lorentzen ('Ludvigsen'), produced a string of hugely successful children's songs and have become a cool, cult Norwegian icon among the hip, young demographics. Their album Juba Juba from 1983 is a Norwegian classic of all time and was voted as the fifth best Norwegian album in 2011 by Morgenbladet. Dum og Deilig, one of their biggest hits, typifies the classic sound of Knutsen & Ludvigsen with its obscure sense of humour and quirky musical tropes.
As a children's album, Bydyra might not achieve as high as Juba Juba did, but this collection of humourous, occult children music crafted with proggy and folky musical elements comes pretty close and somehow follows Knutsen & Ludvigsen's legacy. The whole album reflects what is happening in Oslo – or most other big cities in the rest of the world – in a surreally metaphorical way, in the light of rapid urban development. Making a children's album is a natural step for Tusmørke, considering that there is always a hint of almost childish character and unpretentious humour in their music and they have sampled classic Norwegian children's music before(Hjemsøkte Hjem). Watch the video for Lær de fattige å trylle ("Teach magic to the poor"), which is a satirical political song about the hopeless situation of the poor in Oslo.
In May Tusmørke are going to release a new album called Fjernsyn i Farver. It's not a children's album this time, but one of the tracks titled Tøyens Hemmelighet seems like to be a continuation of Bydyra and their other songs that carry a political undertone. Tusmørke have told us that the song is "dedicated to three powerful plants in the Botanical Gardens of Oslo. Henbane, Thorn Apple and Mandrake are famed and feared in folklore for their potency and poisonousness."
Active since 1994, Tusmørke (meaning 'twilight') is a five-piece band based in Oslo that are known for their catchy psychedelic progressive folk music and their slightly obscure humour. They have become a prolific band since the release of Underjordisk Tusmørke in 2012. They released two albums: Hinsides under the Finnish label Svart Records and Bydyra under the Norwegian label Karisma Records in the same year of 2017. After receiving critical acclaim for their children's album Bydyra, they are following up the success with a new album Fjernsyn i Farver in May this year.
Taking inspiration from traditional folk music, Tusmørke likes to write about mythical matters and ancient times content-wise, ranging from the Black Death to the bronze age. Their critical album Bydyra took a step further, making an album with children for both children and adults, singing about the adventures of migrant animals that were forced to move to the city from their tree house in nature. This is an allegorical tale of the bizarre world we are currently living in, infused with playful proggy and folky music elements making you smile and wiggle your body. It's one of the outstanding Norwegian albums of 2017 handpicked by us in the Music Issue of Oh Oslo.