An Art Day Trip: Vestfossen Kunstlaboratorium
When most of the population in Norway is busy preparing for the Norwegian national day (17 mai), in this week we took a diversion to go on a spontaneous art trip to Vestfossen Kunstlaboratorium.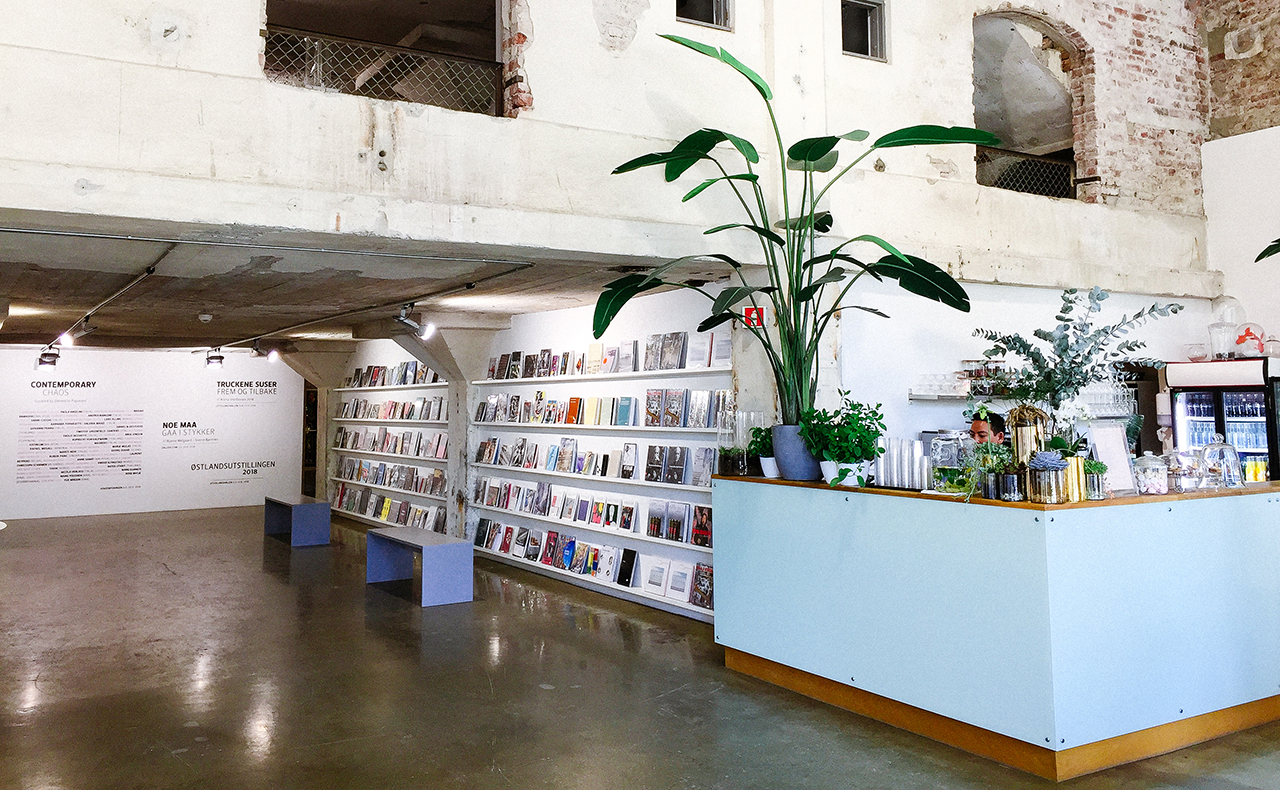 Our destination is Vestfossen, a village close to Drammen with a population of around 3000, an hour away from Oslo. Although it's a beautiful area surrounded by picturesque nature, honestly we can't think of a single reason to go there except for visiting the art space Vestfossen Kunstlaboratorium ("art laboratory" in English).
The unique art laboratory in Norway
Founded by the "death-obsessed" Norwegian artist Morten Viskum, Vestfossen Kunstlaboratorium was opened to public in 2003. Known for his morbid choice of materials, Viskum created a shockwave in the Norwegian art scene in 1995 with one of his early works Newborn rats on olive jars. His most famous work to date is a series called The Hand that Never Stopped Painting, in which he uses a severed hand as a brushstroke to make paintings with animal blood.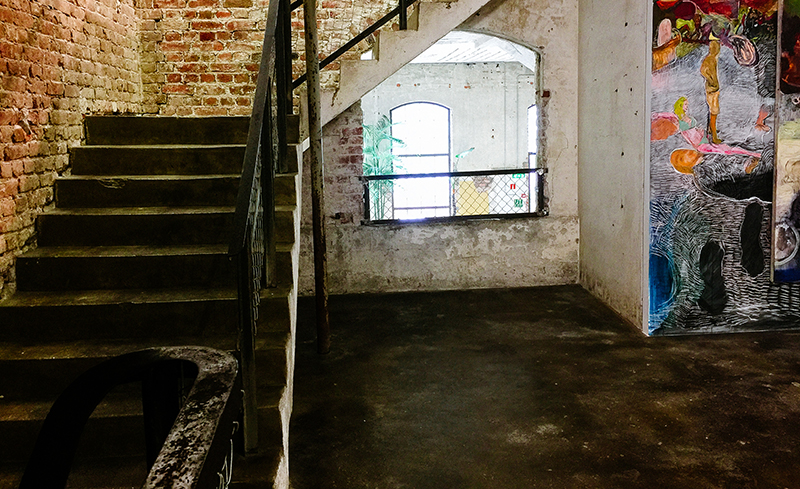 The background of its founder and its remote, obscure location pretty much sum up its unique positioning: an 1800-square-meter art space that is only open between May and October every year. While displaying works from artists all over the world, it puts an equal emphasis on Norwegian artists; it's similar to Kunstnernes Hus, but it actually feels more internationally minded and less like a formal art institute, probably thanks to the derelict industrial interiors.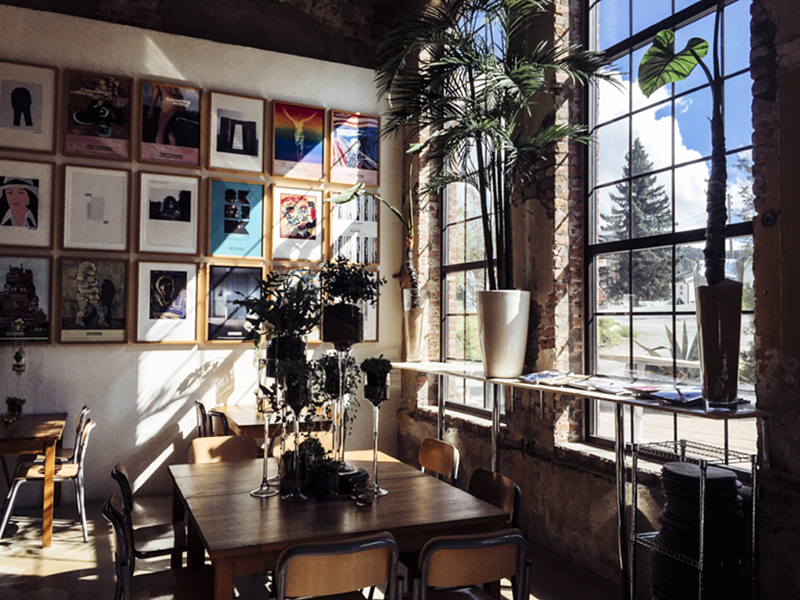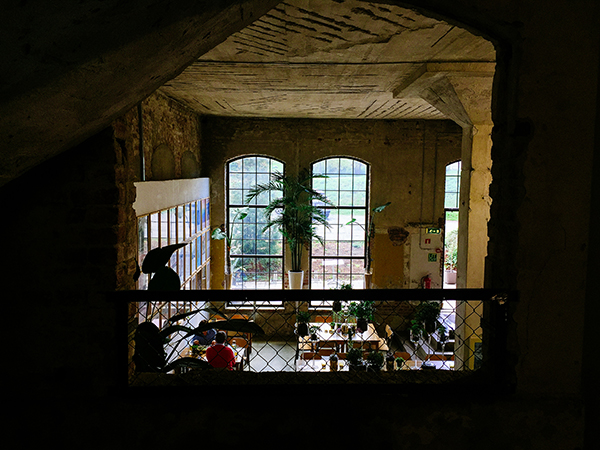 Originally a paper factory dating back to the late 19th century, the factory was not in use for nearly 30 years until Morten Viskum bought it in 2001. The blank walls with peeling paint, spare brick walls and rusty banisters from the original factory have remained untouched, radiating a sense of casualness and, not least, hipness, which makes the gallery cafe in the entrance hall instantly like a hip cafe you can easily find in East London or Berlin.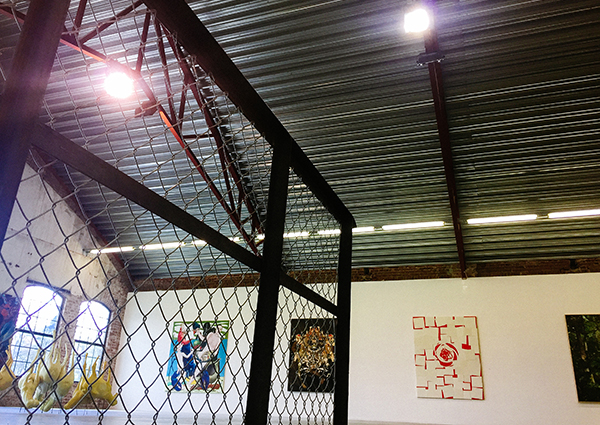 The exhibition of 2018 in the main building is a collective exhibition titled Contemporary Chaos. Curated by Italian curator and art critic Demetrio Paparoni, it showcases a diverse selection of works from the last decade by sixty artists who come from or have roots in countries that are often overlooked or marginsed in the dominant art narrative.
The show is a feast for the eyes, refreshing and chaotically entertaining. We really enjoy going through a basket of such varied works by lesser-known artists in a medium-size art space, which reminds us of the Saatchi Gallery in London, or as we like to describe it, art window shopping.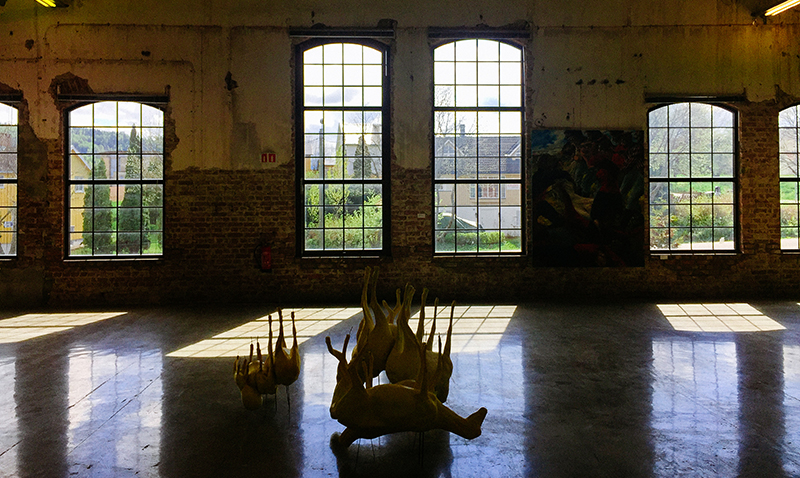 Two other exhibitions in the extension
At the end of the exhibition on the third floor you will find the extension of the original factory, a new modern building, which is home to two additional exhibition spaces — Exhibition Hall and Galleri Star. NOE MAA GAA I STYKKER ("Something has to break"), a collaboration between Bjarne Melgaard and Sverre Bjertnes, is this year's exhibition in the tiny Galleri Star. The ten bronze sculptures in this show are originally part of their joint exhibition Den borgerlige byrde from earlier this year.
In 2018 the Exhibition Hall, the other major exhibition space of the VKL, pays host to the 39th edition of Østlandsutstillingen (The Eastern Norway Exhibition) — an annual group show that presents works submitted by artists based in south-east Norway.
Similar to Høstutstillingen ("The Autumn Exhibition or National Art Exhibition") at Kunstnernes Hus, by judging the works anonymously, Østlandsutstillingen aims to give equal chances to all artists regardless of their experience and reputation.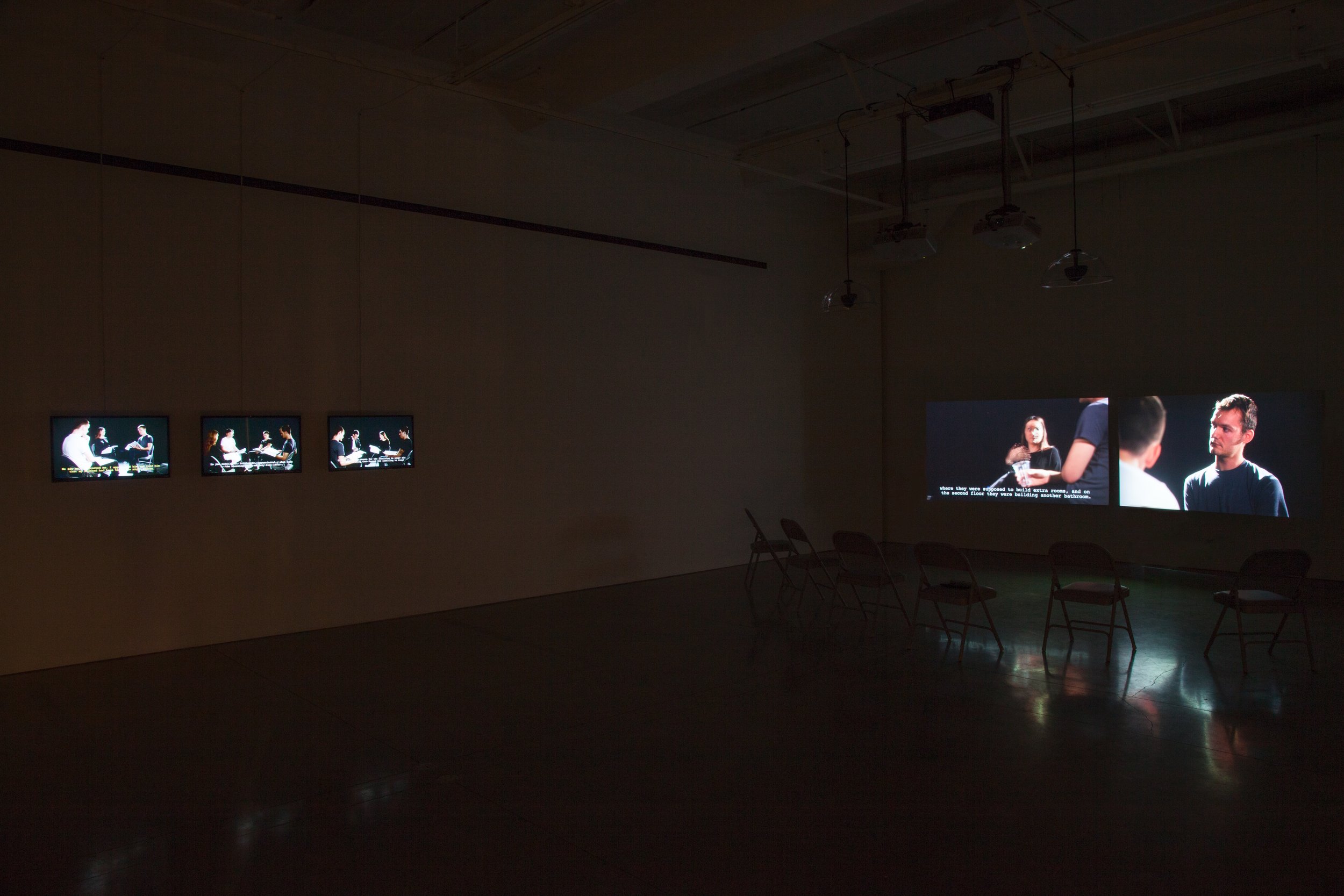 "Reenactment/Process", credit:Damir Advagic"
This year the jury selected 78 works among 2496 submissions; our highlight has got to be Damir Avdagic, a Bosnia and Herzegovina-born artist who now works and lives between Oslo and New York.
His works Prevodenje (Translation) from 2015 and Reenactment/Process from 2016 deal with the history of Ex-Yugoslavia and the transgenerational trauma inflicted by the turbulent breakup of Yugoslavia, taking an inventive approach to combine historic events and personal matters; both works are personal yet politically relevant testimonies to recount life in Ex-Yugoslavia.
Parting words…
Having spent around two hours at the VKL, our short getaway finally comes to an end. We sit on the patio to enjoy some elegant food and drinks from the cafe, basking in the sun for a while; and then we set off for a stroll in Vestfossen. It takes no more than 20 minutes for us to finish the walk and head back to Oslo. As we mentioned, despite the idyllic surrounding, this tiny town Vestfossen itself in fact has nothing much to offer; however, the VKL alone is well worth a visit — absolutely perfect for an art day trip.
Now we have got some fresh air and so we are finally ready for a sea of the red, white and blue flags and exuberant Osloers in their meticulous bunader frolicking in droves on the 17th May. Hipp, hipp hurra!