Oh! Oslo Weekly Digest & Weekend Plan (Week 22)
Oslo is in its third consecutive week of good weather – between 21-32C. Hotter than most parts in Italy and Spain, Syden what?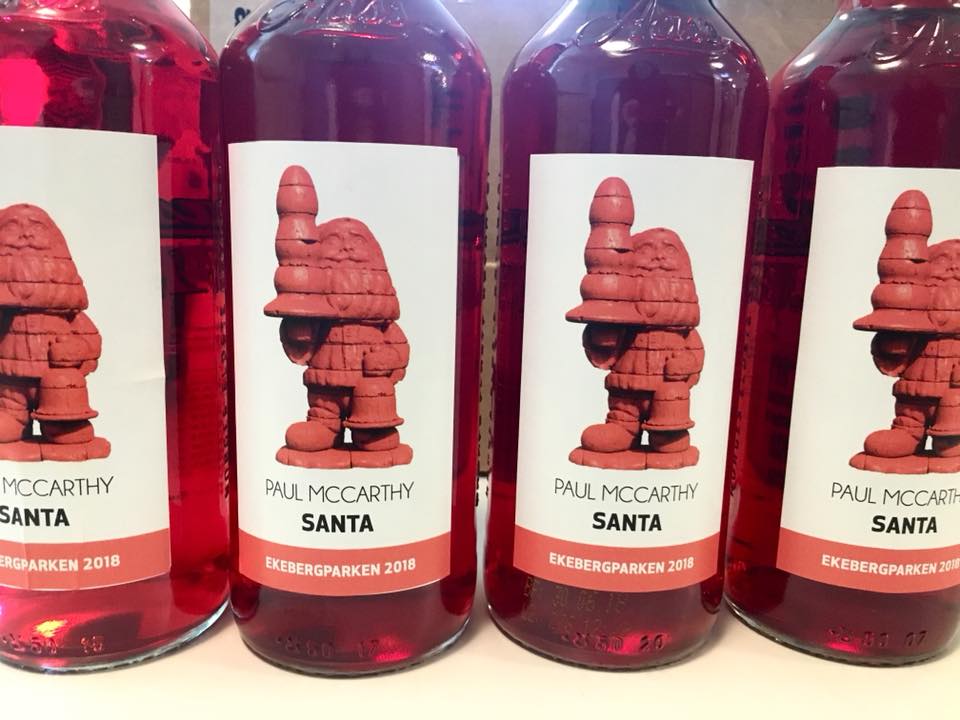 In this week…
Wednesday's high of 32C was recorded in some parts of Oslo, making it the hottest day in May on record. The previous highest recorded temperature for May was 29.8C.
Sør-Norge får minst en uke til med varme dager – Oslo slo sin egen mai-rekord i ettermiddag
On Wednesday thousands of litres of oil was leaked into the sea through river Alnaelva by a company in Ryen. Sørenga and two other swimming spots were thus closed by the police until the spillage is handled.
Frykter store skader på fugl i Oslofjorden etter oljeutslippet
Paul Mccarthy's sculpture Santa Claus is the latest addition to the star-studded art collection of Ekebergparken. Owned by the Norwegian tycoon Christian Ringnes, Ekebergparken has been in a mission to collect international art heavyweights since its opening in 2013. Santa Claus, or casually known as "Butt Plug Gnome", has been reproduced in different sizes and materials since it was first displayed in Rotterdam in 2001. Ekebergparken is receiving a 6-meter tall red version.
«Analplugg-gnomen» på plass i Oslo
Pew Research Centre published a new survey regarding nationalism and religions in Western European countries. Responding to this statement "Our people are not perfect, but our culture is superior to others.", 58% of the Norwegian respondents expressed "completely agree" or "mostly agree", making Norway the most "nationalistic" Western European country in this survey.
Western Europeans divided over whether their culture is superior to others
In average the Norwegians take 14.8 days' sick leave in a year while the Swedes take 11.9 days and the Danes takes 8.5 sick days in average in a year. This boils down to the relaxed attitudes towards and the generous rules and regulations of sick leave and pay in Norway; employees would in general get fully paid when taking sick leave.
Nordmenn har høyest sykefravær i Skandinavia

What's on this weekend…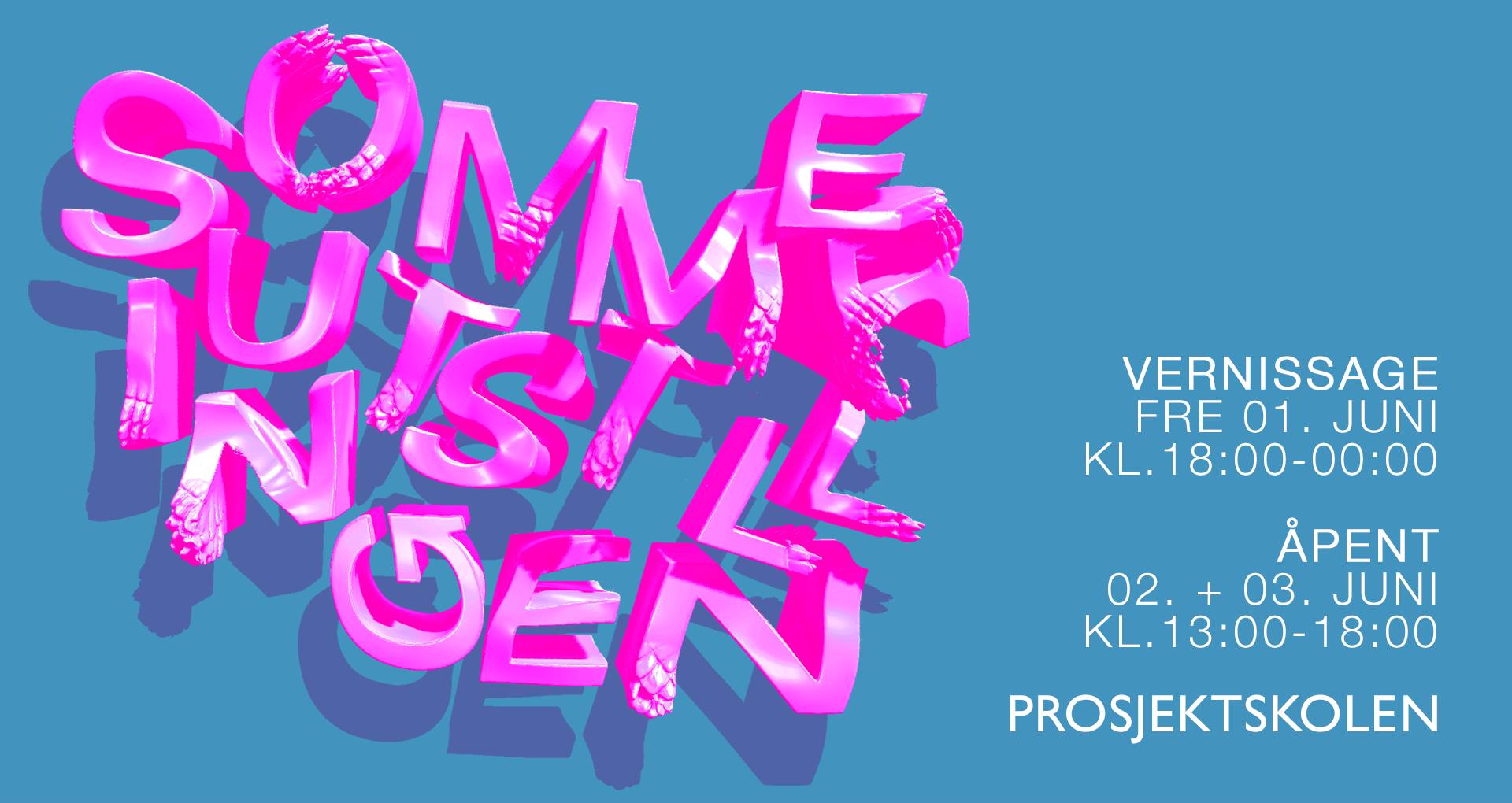 FESTIVAL // Hausmaniafestivalen 2018: To mark its 18th birthday, Hausmania is throwing a two-day festival that is packed with DJ sets and concerts. (Hausmania – 1-2 June)
FESTIVAL // European Design Festival : The tickets are quite pricey and a big part of it is about networking, but there are still some free activities you might fancy going, for example the design market at Salt. (1-3 June)
FESTIVAL // Musikkfest Oslo 2018: The amazing free-for-all music festival Musikkfest Oslo returns on this Saturday for another spin! It turns the whole of Oslo into a big music carnival where free concerts take places in different music venues and bars. (2 June)
SHOPPING // Oslo Sneaker Fest 2018 : Want to get some new sneakers and some new street wears for this Summer?(Sentrallen – 2 June)
FILM // Norsk eliteserie: EGGS : Cinemateket is putting together a series of classic Norwegian films. This Friday they are showing the obscure classic Eggs from 1995. A talk explaining why it's the best Norwegian film will take place after the screening. (Cinemateket – 6pm – 1 June)
FESTIVAL // Trosterudvillaen Festival: Rød resept : Trosterudvillaen is putting together its very first cultural festival this weekend! On Saturday it will join forces with Musikkfest Oslo to host a series of concerts, including two very fun acts Astroburger and Moviestar playing in the evening. (Trosterudvillaen – 1-3 June)
ART // Avgang 2018: MFA Kunstakademiet : We have officially entered the grad show season. At Kunstnernes Hus you can see the graduation show of MA students at Oslo National Academy of the Arts (KHiO) (Kunstnernes Hus – 26 May-24 June)
ART // Sommerutstillingen 2018 : Art school Prosjektskolen Kunstskole is also putting on a summer group show to showcase the works by their students. (Prosjektskolen Kunstskole – Oslo – 1-3 June)
SHOPPING // Årets første marked på Tøyen Torg: the construction work at Tøyen Torg has finally been finished! We can't wait for the first market there on this Sunday, which sells second-hand clothes and left-over food. (Tøyen Torg – 1pm-4pm – 3 June)
Newbees…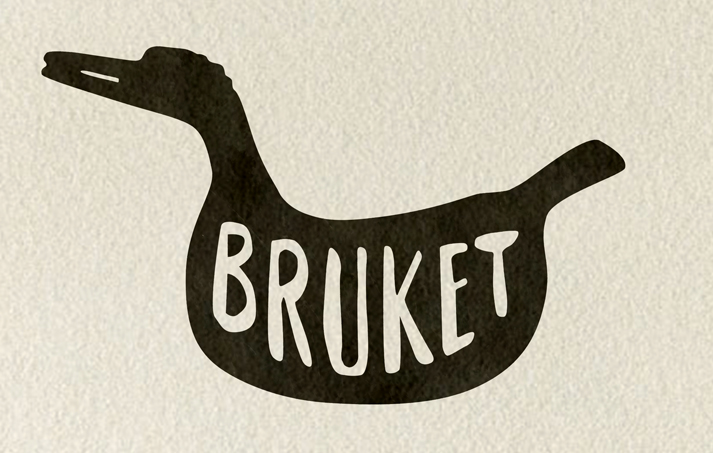 PLACE // Vega Scene: Vega Scene, a new cinema, theatre and culture place on Hausmania, will not open until November, but they have just launched a crowdfunding project to raise more money for their opening.
BAR // Bruket: Schweigaards gate, which used to be a rather barren and industrial street, is getting a new green life thanks to the landbrukskvartalet on Schweigaards gate 34C. Landbrukskvartalet (The Agriculture Quarter) is now home to various green organisations, including Nabolagshager, Greenhouse and a new bar/eatery/cultural venue Bruket, which just opened in April. Who can resist a rustic chic look? Check it out. Schweigaards gate 34C
EATERY // Sørenga Sushi Bar: Sørenga, the ever-popular summer spot for sunbathing and swimming, is getting a new sushi bar. Sørengkaia 49
MUSIC // Shawn Hansen – Radio Badlands: A new release from the experimental indie label Take It Easy Policy. It's a collection of onsite improvised music in nature, where electronic music meets field recording. Label: Take It Easy Policy
MUSIC // Emilie Nicolas – Wild One : Singer-songwriter Emilie Nicolas has released her long-awaited second album Tranquille Emilie. The music video of the single Wild One is directed by André Chocron. Emilie Nicolas had an operation for a brain tumour, which forced her to take a career break between 2016 and 2017.
MUSIC // Huma Luma – Only Losers : We really enjoy this new band from Halden. This new single has a charmingly powerful female vocal, beautiful guitars and a breezy melody — perfect for a hot summer day.
MUSIC // DENNIS – Waiting : Hailing from Ål, DENNIS has released his debut single Waiting on Urørt. A rather typical lo-fi guitar indie pop with a soft, flimsy male vocal, but we like it. A fitting song for this Summer.
Happy with our weekly digest and weekend plan? Tip us and follow us on Instagram or Facebook and subscribe to our newsletter if you don't wanna miss any of these happenings!