Oh Oslo Magazine Release Party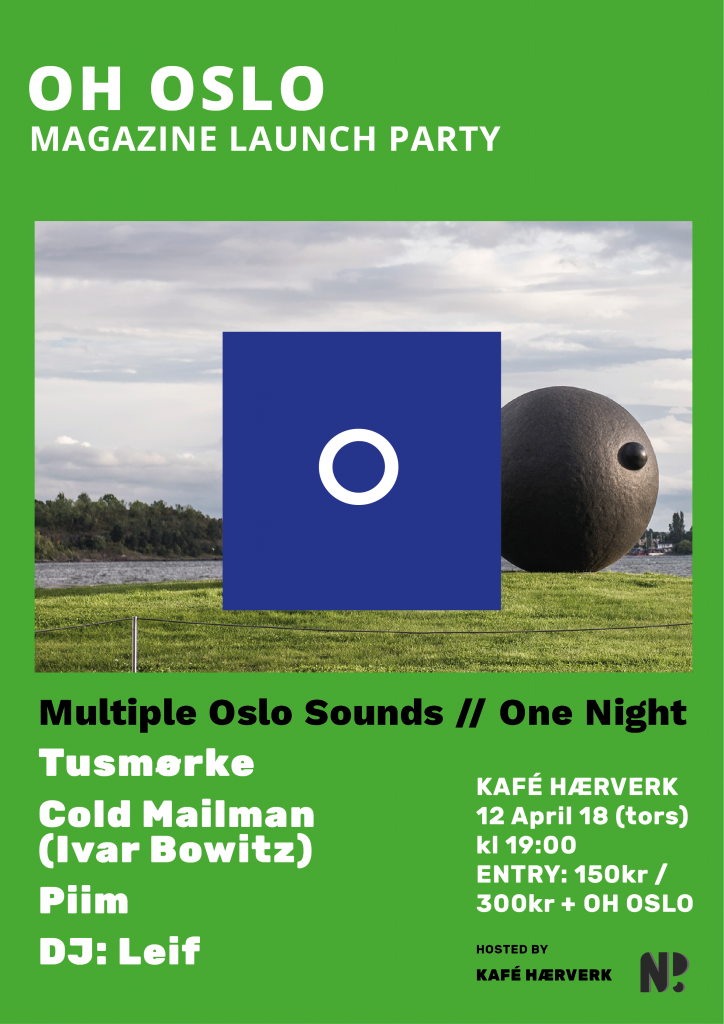 The very first issue of Oh Oslo is releasing in just one month's time. We can no longer contain our excitement! And finally we can release the details of the very special release party! Together with Kafe Hærverk as the co-host, we're throwing a glorious launch party at Kafé Hærverk on 12 April.
This is going to be one great sounding evening packed with a range of exciting Oslo sounds, from progressive folk rock and indie pop to avant-garde jazz. The current line-up for the launch consists of Tusmørke, Piim, Cold Mailman Solo (Ivar Bowitz), and Leif, who is going to DJ. And there might even be a few surprises that are going to make an appearance at the launch. So stay tuned!
Make sure to come early to greet the Oh Oslo Team and enjoy the limited complimentary snacks we prepare for the launch. 🙂 Get ready for the launch of the first Oslo city guide magazine in English! VI ses!
Date: 12 April 2018
Time: 7pm
Venue: Kafé Hærverk
Hosted by: Newbee + Kafé Hærverk
Ticket: 150 kr / 300kr bundled with a copy of Oh Oslo that alone costs 199kr (You will get the copy at the launch).