Orions Belte: The New Shiny Stars From The Northern Sky
Orions Belte might sound odd to you, but in Norway it's a household name; it's originally a best-selling novel published in 1977 and was later adapted to a film in the '80s. Now it has also become a band, and we have a chat with guitarist Øyvind Blomstrøm to get to know more about this new outstanding group.
Hi Øyvind! Can you tell us who stand behind Orions Belte? And what are your music influences?
Øyvind Blomstrøm:We are three musicians — Øyvind Blomstrøm on guitar, Chris Holm on bass and Kim Åge Furuhaug on drums — from different parts of Norway that happened to start Orions Belte last year.
The kind of music I'm into differs from day to day, really. One day it's Nina Simone, the next day it's Alice Cooper or '50s western swing. Today I haven't listened to anything but Verdibørsen on NRK P2. Same goes for music heroes. I didn't grow up having any particular guitar hero, but for me the John Coltrane Quartet with Elvin Jones on drums is probably one of the most important musical groups ever.
Could you tell us why the band is called Orions Belte?
Orions Belte(Orion's belt in English) was originally the name of one of the songs from the album. It kind of reminds me of the soundtrack from the movie. Eventually, that became the name of the band, and the song was renamed Alnitak, which is one of the stars in the Orion constellation.
Orions Belte came about when in 2016 Chris and Øyvind met and decided to start an instrumental band together. Can you tell us more about it? And why did you choose to form an instrumental band in particular?
Chris and I met when we both were touring with Ingebjørg Bratland's band. As always on tour, there will be music playing in the car or after shows, and we quickly found out that we shared some affection for instrumental music of different kinds. I've always listened to a lot of jazz and African guitar music but I also really like classically arranged pop music, like the beautiful arrangements of Brian Wilson or Jack Nitzsche and other California-based arrangers and composers from the '60s. The main idea was that we wanted to do more together than just being the hired guns in different bands — even though we love that and still play in Bratland's band — I had some music ready and Chris had some ideas, that's how it started.
How did Kim join the band?
Kim Åge and Chris had played together in lots of different projects in the Bergen scene. I loved his drumming and their sound together in their band, Bloody Beach. So that was easily the first choice.
All of you have done and been involved in a lot of projects before starting Orions Belte. If we want to get to know more about your preceding music, which projects should we check out? Young Dreams? El Cuero? Great News? And what are your proudest works so far?
We have worked on all those projects that you've mentioned here, and I've done other records like Odd Nordstoga's latest album in which I play guitar. The other guys play on tons of different stuff all the time, including their band that I mentioned, Bloody Beach. I guess for the more personal stuff you could check out Chris' solo album from a couple of years back, Kim Åge has a solo procect called Super Heavy Metal that is music made only on cymbals, and I feel I made a personal touch producing and playing on Monica Heldal's last album, The One In The Sun.
Artist Steph Hopes has produced some amazing work for the sleeve designs and music videos. Whose idea is it?
That was through our label Jansen Records. They use a great graphic designer called Levi Bergqvist, and suggested that we could use Steph for the video project, which turned out absolutely amazing.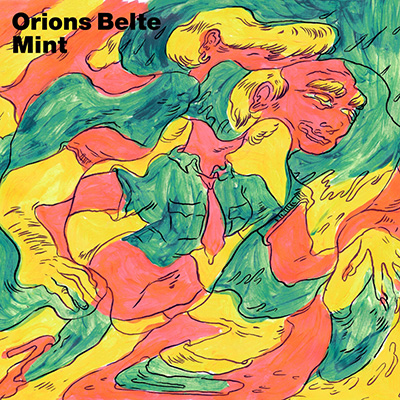 Orions Belte's debut album Mint will be released by Jansen Records on 14th September.
In your official press release, your debut album
Mint

 is described to be fitting for parties. Is "fitting for parties" a great concern for your music?

The album works in different settings. Relaxing in the sun, partying or driving cars is some of the best settings for this album.
The first two singles sound so different. The first single
Le Mans

has got this hipster slacker-rock sound in it while the krautrock/psychedelic rock single

Atlantic Surfing

, which is inspired by Nigerian rock and F1, is a big departure from the first one. What can we expect from the next upcoming single, and what genre will it be?

The next single will be a pretty dark track, in between the two singles that have already been released. I don't know which genres the songs are, they are all over the place all the time. I guess it's a bit dark with some slide guitar work, some backing vocals, a bit of pedal steel and a great dub mix ending by Matias Tellez who mixed the album.
What bands does Orions Belte look up to and take inspiration from?
We are influenced by all kinds of stuff really; in recent years there has been more instrumental stuff from great bands like BadBadNotGood and Khruangbin. We listen to those as well as African stuff from today and all the way back to the '50s, Dur-Dur Band, Sir Victor Uwaifo, or chamber stuff like David Axelrod. Chris digs a lot of Brazilian stuff and library music, while I look up to a lot of musicians, inspiration can come from anything. It could be a movie, sports, a magazine picture or a certain mood from that day you wrote the song. But I think it tends to be pretty visual for me.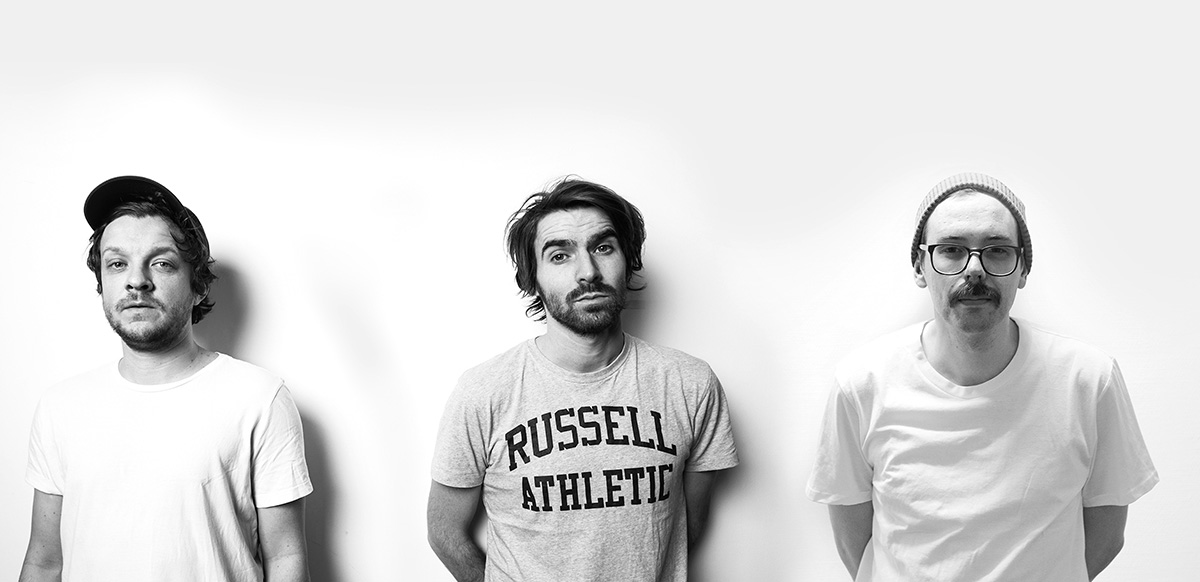 How about Norwegian music influence? Who did you listen to growing up? And which acts are your favourites now?
I grew up in the smallest place with little or no music scene except this one guy who had a hammond organ and a great prog rock vinyl collection. I spent most of my teen years listening to old music, classic rock like the Stones and The Who; some blues, Mitch Mitchells drumming and prog rock like Yes and King Crimson, alongside some hip hop and other current things at the time.
I didn't really listen to any Norwegian bands until I got a bit older. I love a lot of Norwegian stuff though, so many great artists and bands now. Pop, jazz, borderless music; Elephant9, bands you've mentioned like Young Dreams, Great News; I like Hajk, Chain Wallet, Band of Gold, Vilde Tuv, Sudan Dudan, the Kjorstad brothers, Möster and of course the big ones like Motorpsycho and Susanne Sundfør. The quality of Norwegian bands and musicians are exceptional now, and we've been lucky enough to play with a lot of them.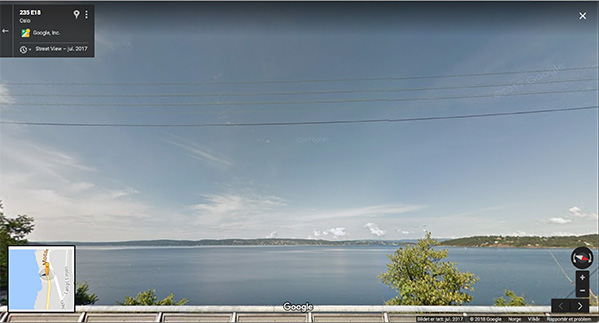 A good swimming spot: Katten in Oslo.
You are the only one living in Oslo, what would you say about the city? And while all of you are based in different cities, where did Orions Belte make and record the music?
I'm the only one living in Oslo, but I have been here for 13 years and still love every bit of it as much as when I got here. I love the city and all the work possibilities here, the quality of the music and all the amazing nature nearby.
We recorded the album in Bergen at Kim Åges' rehearsal space, but he moved quickly after that. So now we're based in three different places, hahaha. I made most of the music before we met, and then we instantly arranged and added stuff as we went along. The process was super organic and natural in every way.
And here are some of my tips for visiting Oslo. For nature I love Nydalsdammen in Nydalen — one of my favourite places to swim in Oslo. Katten is also great for morning swims. I also enjoy a traditional karbonadesmørbrød — an open-faced sandwich topped with a meat patty — in a nice surrounding; Bristol or Theatercafeen are where I usually go to. I also like the new bar Bar Albatross in Torshov; Bar Brutus or Oslo Velo for their wine selections; and Kunsternes Hus for its great pizza.
This is the second piece from our new series New Norwegian Act of the Month. Follow us on Instagram or Facebook and subscribe to our newsletter if you don't wanna overlook any new Norwegian talent! And grab yourself a copy of Oh Oslo – The Music Issue to read more about the music scene in Oslo!