Oh! Oslo Weekly Digest & Weekend Plan (Week 23)
It's been a week of reflection. The new National Museum has created one of the most fierce public debate this year. What's your take?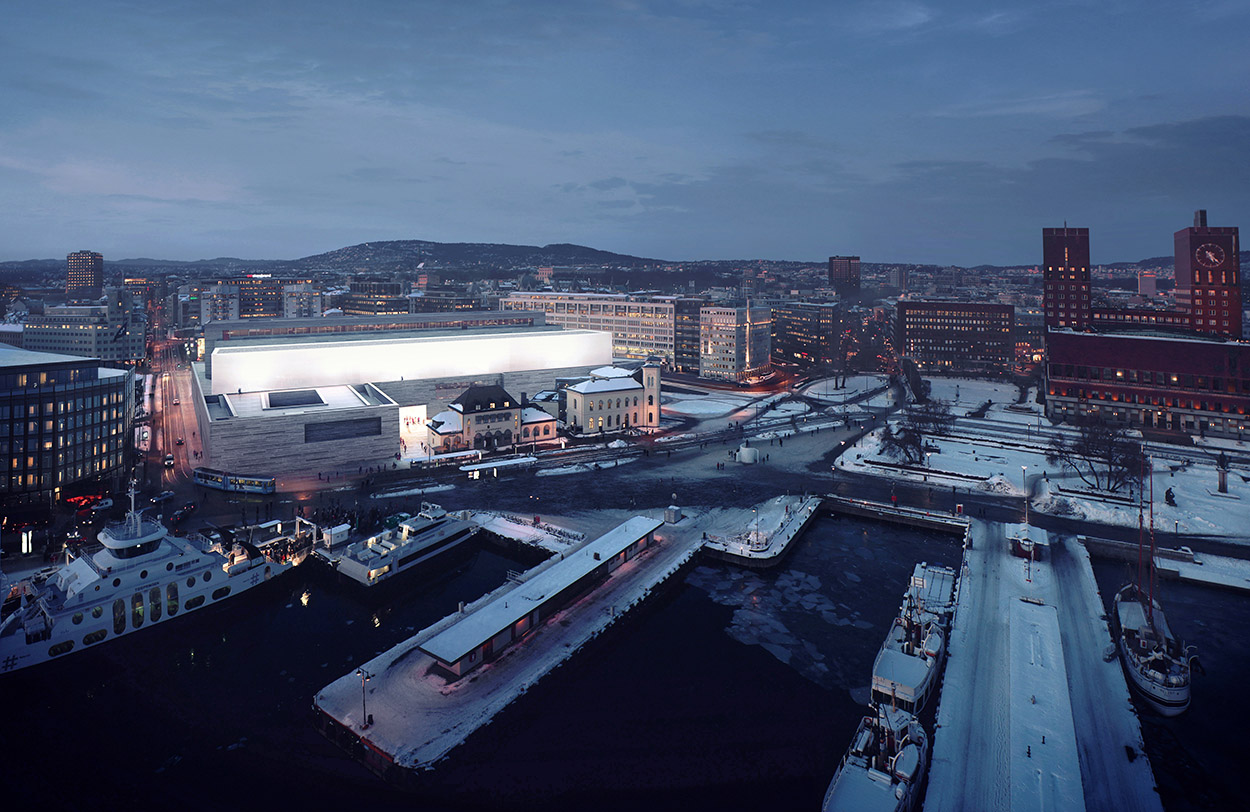 In this week…
The new National Museum will not open until 2020, but as soon as the half finished architecture in Aker Brygge became visible to the public, it has instantly become an eye sore and got roundly castigated by critics, architects, and, not least, ordinary Osloers.
Worse still, the original glowing part of the architecture, known as Alabasthallen, suffered from technical issues and so the original material albaster had to be dropped. Even the responsible architect Klaus Schuwerk said he would consider not to come to the opening as it looks too ugly, blaming the Statsbygg — Norwegian Directorate of Public Construction and Property — for the poor choice of material.
But in a strange turn of events, Schuwerk came forward to defend his own architecture, expressing that he couldn't understand why it is possible to discuss a half-finished building. Well, we know the answer to this question though: freedom of expression, we assume.
Det nye Nasjonalmuseet på Vestbanen vekker oppsikt: – Avvisende, ignorant og introvert
It's definitely not a good week for the Statsbygg. Now nineteen architecture firms have come together to file a complaint against them because of how they handled the construction bidding for the new government building.
19 selskaper går sammen om klage mot Statsbygg
The government is considering to either relocate or rebuild the prison and police quarter in Grønland, as both of the buildings are deemed old and can no longer meet the modern standards required by the police. This has created heated debate in the parliament, whereas nothing is set in stone just yet.
Politihuset i Oslo kan bli flyttet
The new "plain pack" regulations on Snus(Tobaco) has come into effect since 1 July, meaning that the snus packaging design has to be stripped down and cannot use attractive design and colours anymore. "Plain pack" is meant to make snus look dull and unappealing, but ironically it makes snus even more designy and cool than ever.
«Plain pack»-fadesen: Gratulerer, Høie!
After 20 years, NRK is done with the popular talk show Skavlan.
Western Europeans divided over whether their culture is superior to others
What's on this weekend…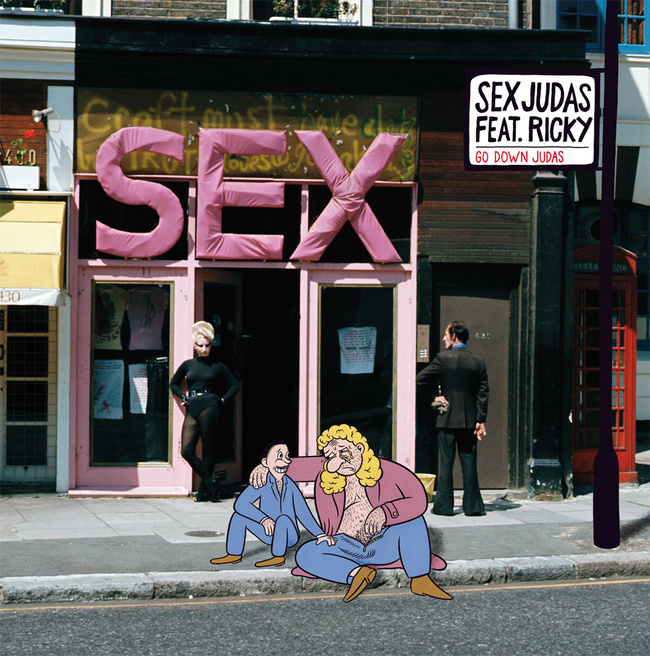 FESTIVAL // Oslo Mikrobryggfest 2018: Do you know there are 18 microbreweries in Oslo? Maybe time to check them out in this festival and get drunk then! (2 June)
FESTIVAL // Oslo Comics Expo 2018 : The long running Oslo Comics Expo is back this weekend! It consists of a market, talks, interviews and exhibitions. Don't miss this annual event if you are a fan of comics and illustrations! (6-9 June)
FESTIVAL // Heddadagene 2018 : The most important theatre festival in Norway. This week-long festival contains a big volume of shows, talks and seminars, culminating in the prestigious awards Heddaprisen. And also, don't miss out Kloden i Sentrum! It's for younger audience and the tent is right in front of National Theatre. (8-17 June)
MARKET // Handmade in Norway curates – SALT Night Market: Handmade in Norway is organising the night market at Salt this weekend. Fancy some design and craft products? (SALT – 8-10 June)
FILM // OSLO PIX 2018 : Film festival Oslo Pix is back for its second year. (4-10 June)
ART // Avgang 2018: Design/Traust: The graduation shows for design and material design at KHiO are on till 10 June. (KHiO – 1-10 June)
MUSIC // Releaseparty – Sex Judas feat. Ricky – Go Down Judas : A collaboration with illustrator Sindre Goksøyr, Sex Judas feat. Ricky is the side project of Tore Gjedrem from the electronic duo Ost&Kjex. The cover art alone for Go Down Judas is worth your attention, undoubtedly one of the best album cover arts this year.(Kafé Hærverk – 9pm – 21 June)
Newbees in Oslo…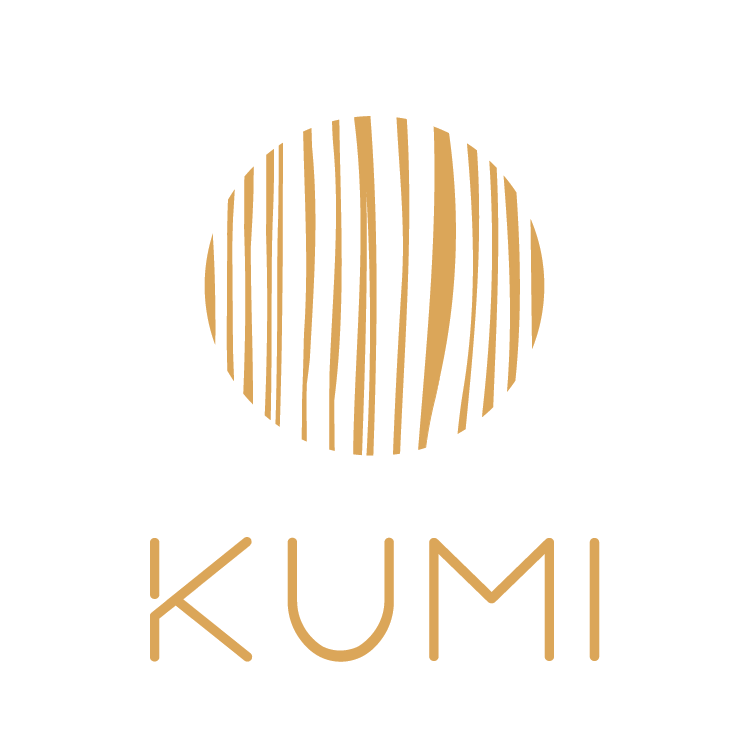 EATERY // KUMI Oslo: Schweigaards gate is indeed receiving a new green makeover. The new vegan/vegetarian café Kumi has been serving organic plant-based food and drinks in Gamle Byen since January! Schweigaards gate 56
Newbees in Music…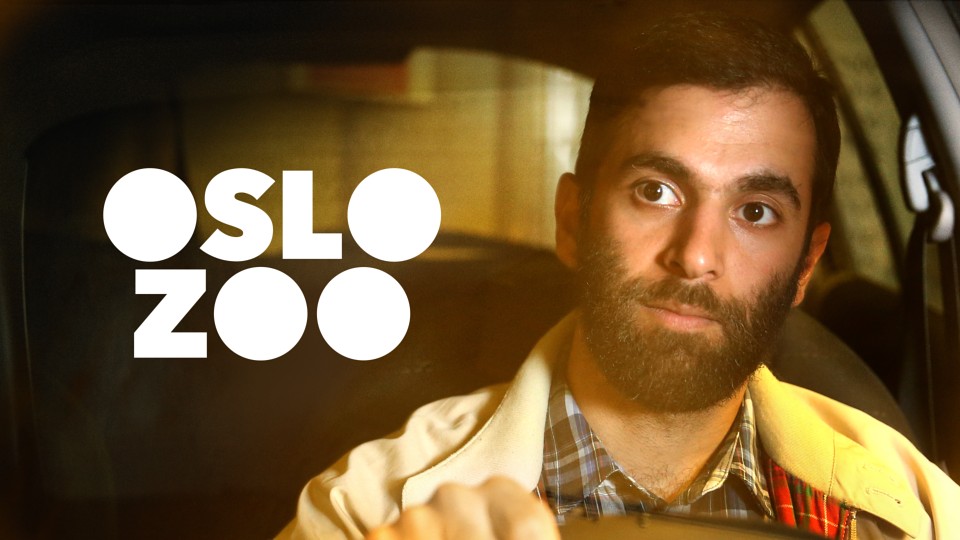 MUSIC // Orions Belte – Atlantic Surfing: The new Norwegian band Orions Belte(which we just introduced not along ago) has released a new single called Atlantic Surfing. This track takes a completely different direction from their debut single Le Mans. It's an uplifting banger — an explosive collision between space rock and krautrock. And we absolutely love the cover art series for the singles! No doubt Orions Belte are now our favourite new Norwegian band and we can't wait to listen to their debut!
MUSIC // Jenny Hval – The Long Sleep EP : Jenny Hval has formed a new band called Lost Girls, but her latest release is still a solo work. This EP is a jazzy, dreamy and almost trippy work. The easy-listening side and soft tone of it also allude to the indie sounds from the '80s and '90s, reminding us a bit of the Snndays or the later works by Cocteau Twins. Label: Sacred Bones Records
MUSIC // Okay Kaya – Both : The long-awaited debut from the New York-based actor, model and musician Kaya Wilkins aka Okay Kaya has finally arrived. Having worked with King Krule and bagging an acting role in Joachim Trier's Thelma, she has been widely talked about by the fashion and indie music outlets. Her debut album Both, which is raw and lo-fi, and one that is easily considered to be the typical new hipster "bedroom" sounds these days, might not live up to the hype, but the emotions and conflicted feelings expressed through the music sound genuine and heartfelt. Label: HEAVY BODY
FILM // Vann over ild : Joern Utkilen's debut feature film has come to Norwegian cinemas this week. We haven't seen this absurd satire just yet, but the receptions in the media are positive so far.
TV // Oslo Zoo : Created and directed by Øyvind Holtmon, this eight-part comedy drama is about how the unemployed aspiring academic Amir struggles with life. It sounds a bit like Netflix's Master of None, does it? Indeed It's quite similar, and it also feels like a crossover with High Maintenance. Anyway, we are happy to see a Norwegian TV series with a non-white Norwegian leading role that focuses on the life of someone with immigrant backgrounds.
Happy with our weekly digest and weekend plan? Tip us and follow us on Instagram or Facebook and subscribe to our newsletter if you don't wanna miss any of these happenings!