The Best Norwegian Music of 2017
Are you a music fan just like us who have a special interest in Scandinavian, or more specifically, Norwegian music?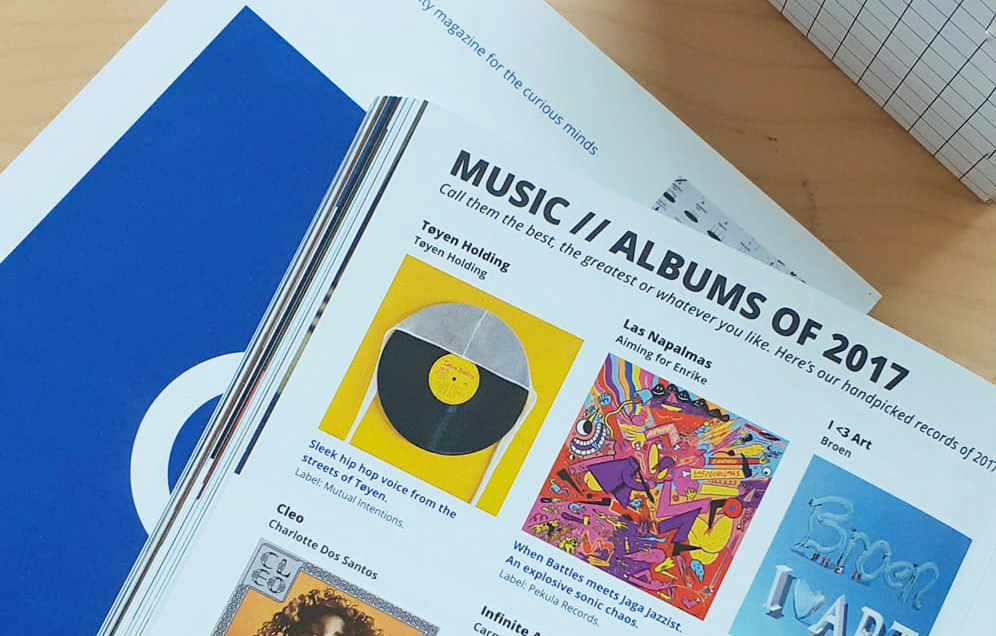 From electronic acts like Todd Terje, Röyksopp, Lindstrøm, and Biosphere; to indie pop bands like John Olav Nilsen & Gjengen, Casiokids, and Serena-Maneesh; to free jazz names like Jenny Hval, Supersilent, Jaga Jazzist and Paal Nilssen-Love, many of our favourite musicians come from Norway. This made us convinced that we had to start off the journey of Oh Oslo, which is a creative investigation into Norwegian culture, with the music issue.
In addition to the interviews in the magazine, including a long conversation with Joakim Haugland, the man behind the electronic label Smalltown Supersound, and an email exchange with Rune Kristoffersen, the man behind the experimental label Rune Grammofon), we also provide a comprehensive look at the Norwegian music scene by listing out some essential records; the Norwegian albums of 2017 is one of them.
In this list, we tried to give an overview of the contemporary Norwegian music scene by displaying a good mix of the veterans and the new faces, picking the most creative and extraordinary releases across genres, from hip-hop, prog rock and indie pop to electronic, psychedelic rock and children's music. The complete list of Norwegian albums of 2017 is as follows: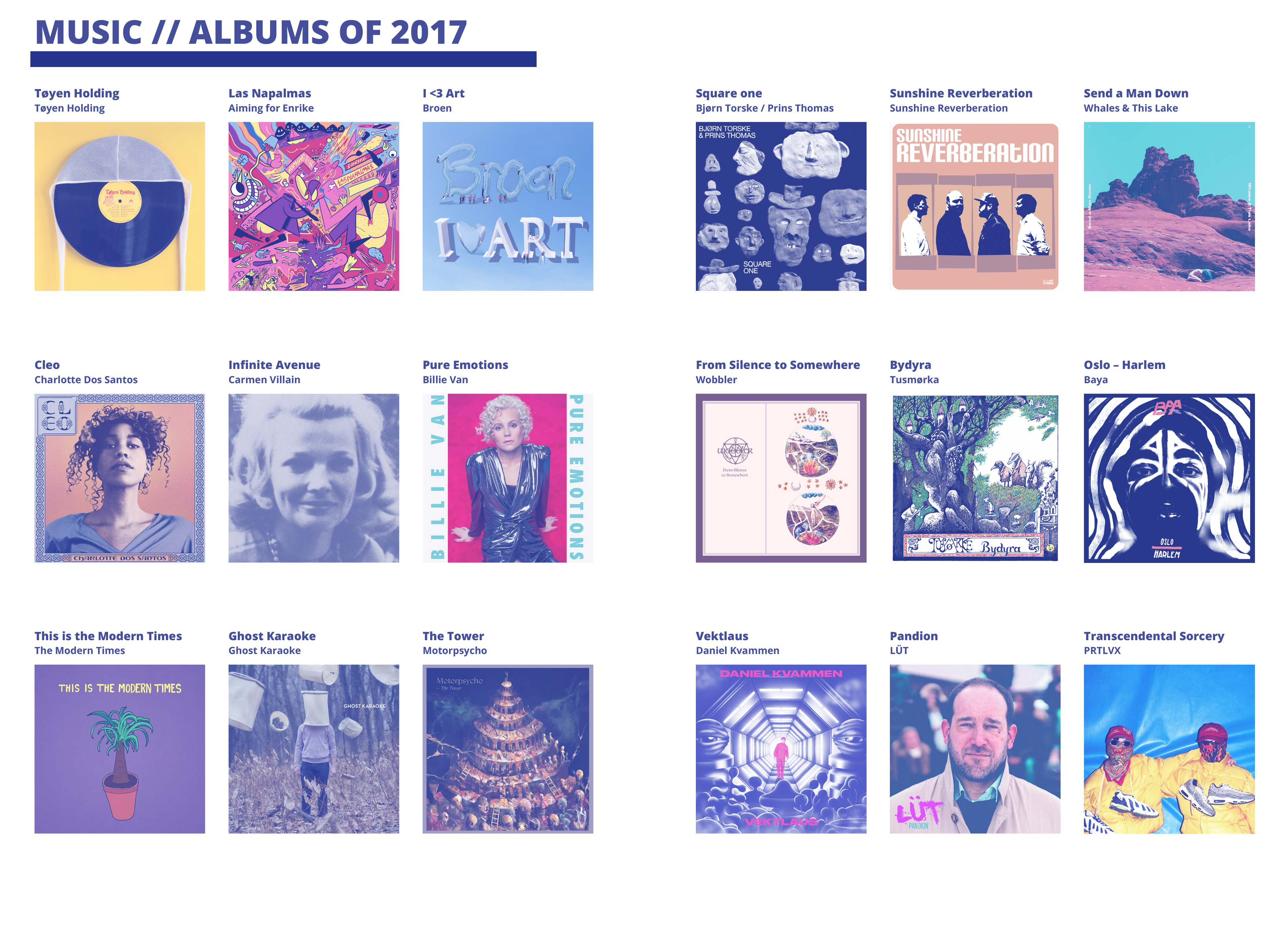 Tøyen Holding – Tøyen Holding (Mutual Intentions)
Aiming for Enrike – Las Napalmas (Pekula Records)
Broen – I <3 Art (Su Tissue Records)
Charlotte Dos Santos – Cleo (Fresh Selects)
Carmen Villain – Infinite Avenue (Smalltown Supersound)
Billie Van – Pure Emotions (Braveheart Records)
The Modern Times – This Is The Modern Times (Drabant Music)
Ghost Karaoke – Ghost Karaoke (Metronomicon Audio)
Motorpsycho – The Tower (Rune Grammofon)
Bjørn Torske / Prins Thomas – Square One (Smalltown Supersound)
Sunshine Reverberation – Sunshine Reverberation (Westegaard Records)
Whales & This Lake – Send A Man Down (Koke Plate)
Wobbler – From Silence to Somewhere (Karisma Records)
Tusmørke – Bydyra (Karisma Records)
Baya – Oslo – Harlem (Luft Recordings)
Daniel Kvammen – Vektlaus (Jansen Records)
Lüt – Pandion (Bukta Records)
PRTLVX – Transcendental Sorcery (Fysisk format)
We also prepared a party playlist for our release party earlier, which contains some of the songs from the list and some outstanding singles that are not on our list.
(Correction: "Tusmørka -> Tusmørke" / "Fyfisk Format" -> "Fysisk Format")
Order your copy of Oh Oslo – The Music Issue now! Free international shipping!