Visit Oslo via Music Videos from 2017
Accompanying the release of the music issue of Oh Oslo, we are going down the alternative route to visit Oslo via the most outstanding music videos from last year.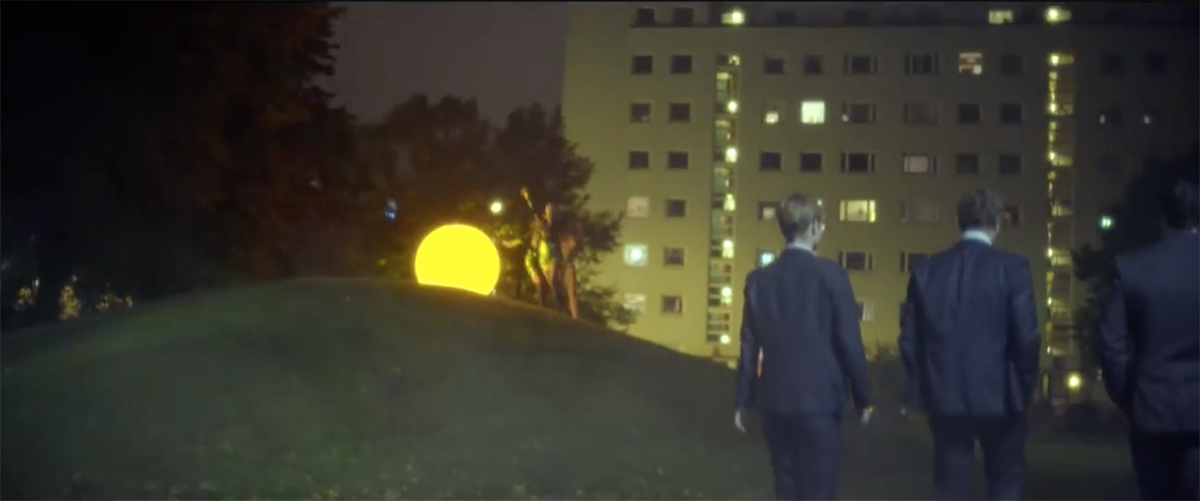 Hanne Hukkelberg – Embroidery ft. Emilie Nicolas
After a five-year hiatus, singer-songwriter Hanne Hukkelberg was back last year with her fifth album Trust, reminding us that she is still one of the most talented and relevant Norwegian singer-songwriters today.
She is perhaps not known to be an artist with music videos, but this time she came back in a visually dazzling style. Alam Ali and Anna Karlsson created a fitting music video for the ominous-sounding single Embroidery, in which you can see a series of surrealistic collages. Among the scenes you can see the Monolith in Frognerparken, the Opera House and the Barcode (Bjørvika) in Oslo.
Daniel Kvammen med Lars Vaular – Som om himmelen revna
We feel like this is a Norwegian "hipster" tribute to the critically acclaimed film Call Me By Your Name. Instead of setting in "somewhere Northern in Italy", this coming-of-age story unfolds against the backdrop of Oslo, featuring Norwegian woods, a beautiful lake and Oslo S. There is so much happening in this music video directed by Eivind Landsvik. It's also so Scandicool so hip so emotionally stirring that it actually won the best music video award in the Norwegian Grammy Spellemann in 2017.
Jenny Hval – The Great Undressing
At the time when feminism became the dominating discourse in art and pop world before the #Metoo campaign singer-songwriter Jenny Hval made her career breakthrough with her fifth solo album Apocalypse, girl about feminism and other "left-wing" themes in 2015. Her highly anticipated follow-up Blood Bitch, which uses vampire as a narrative troupe to talk about female desire, was also met with critical acclaim and made Jenny Hval the star in the indie pop world, arguably the most intellectual and interesting singer-songwriter living to date.
Directed by Marie Kristiansen, the music video for The Great Undressing delivers a cerebral visual rendition of this confessional song, in which you see Oslo through the eyes of an undressed woman, bumping into women in niqabs and celebrating with a black family.
Cezinando – Håper du har plass
The music of 22-year-old Cezinando became contagious in Norway in 2017 thanks to the hit teenage series Skam. A mix of sleek Scandipop and hip hop, his music captures the feelings of insecurity and forlornness often felt by teenagers and this probably explains why he could quickly rise to fame. Directed by Patrik Syversen, this music video for Håper du har plass gives you a good sense of what this new Norwegian pop sensation sounds like.
Anna of the North – Oslo
As the title of this song suggests, Oslo is a somewhat unimaginative and cheesy electronic pop love song for Oslo from singer-songwriter Anna of the North, who received a lot of attention when she was featured in some of Tyler, the Creator's singles. The music video for this song, in which we see her walking in the woods looking serious and contemplative, goes rather well with the Scandinavian melancholic vibe.
Karpe Diem – Gunerius
It's safe to say that hip-hop duo Karpe Diem is still the most popular hip-hop group in Norway right now after their three sold-out Oslo Spektrum concerts in April 2017. Consisting of Magdi Omar Ytreeide Abdelmaguid and Chirag Rashmikant Patel who both have immigrant backgrounds, Karpe Diem have always been political, handling issues around racism, social injustice and identity. Politically charged, the single Gunerius refers to the shopping arcade located in a "shady" area of Oslo called Grønland. With a high concentration of immigrant population, the area is currently undergoing rapid gentrification.
Daniel Kvammen – Gatelangs gjennom sorg og synd
From classic attractions like Frognerparken, the Opera House and Karl Johans gate to the bits only known among the local Osloers like Birkelunden, Sverkiosken, Hartvig Nissens skole(the Skam school) and Foodora(!!!), this goofy music video for Daniel Kvammen's Gatelangs gjennom sorg og synd (Walking the streets through sorrow and sin) sees a bloke guiding us through the streets of Oslo frenetically. It's simply a perfect video to match this exhilarating, old-fashioned tune that pays homage to Oslo. It's a love letter to the city, and we are loving every inch of it.
You see, visiting a city should be fun and creative, especially in this day and age. Are you looking for more alternative city guides to Oslo? Do you want to know more about the music scene in Oslo and Norway? Follow us and order a copy of the music issue of Oh Oslo right now!