Oh! Oslo Weekly Digest & Weekend Plan (Week 17)
Hva skjer? What's up? What's happened? What's happening? What's new? What to do in Oslo this weekend? Which art exhibition to see? What to eat? Worry not, we have all the answers here.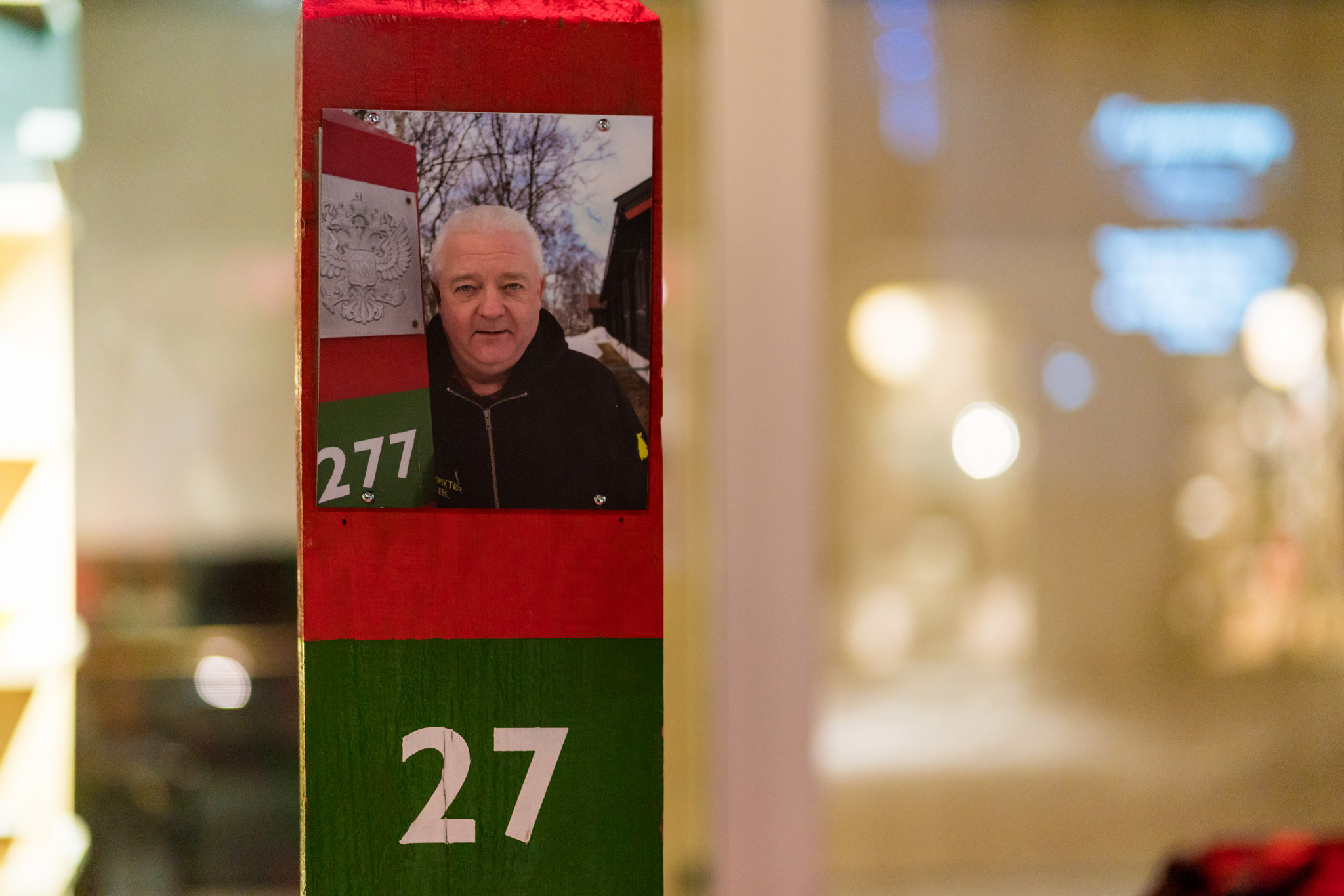 In this week…
The art installation Frode's Border by the high-profile artist Morten Traavik, who made the film Liberation Day with Laibach in North Korea, was installed this week at 7. juni-plassen outside the office of the Ministry of Foreign Affairs in Oslo. Responding to the case of the Norwegian detainee Frode Berg who was arrested on suspicion of spying in Russia, Frode's Border, which was originally set up in Kirkenes in February, is aimed to remind us of Berg's situation and the tensions between Norway and Russia.
Kunstner vil sette opp grensestolper utenfor UD til støtte for Berg
Good news for the music industry! The total sale of recorded music in 2017 grew by 3.7% according to the new report for 2017 by IFPI.
Fortsatt vekst i musikksalget
The russ celebration period (Russetiden) is in full swing now. Despite having the knowledge that sex and alcohol are the basic combo of the whole celebration, it's still shockingly sad to learn that 16 rapes were reported last year and every third of them happened when there were other people witnessing. Party responsibly, RUSS!
Hver tredje voldtekt skjedde mens andre så på

Fronted by the popular TV personality Line Elvsåshagen, the last episode of the four-part documentary series Planet Plast was broadcast on Monday. This series has raised awareness of plastic waste in Norway and now articles about how to reduce our use of plastic are popping up everywhere. It's about time!
Alle snakker om at du må bruke mindre plast – men hvordan skal du gjøre det?
The iconic Norwegian artist Pushwagner(Terje Brofos) died on Tuesday at the age of 77.
Pushwagner er død
The ceremony of the book design competition the Most Beautiful Books of 2018 (Årets vakreste Bøker 2018) took place on Wednesday. Until 20 May you can see all the winning books at R21.
ÅRETS VAKRESTE BØKER 2018
What's on this weekend…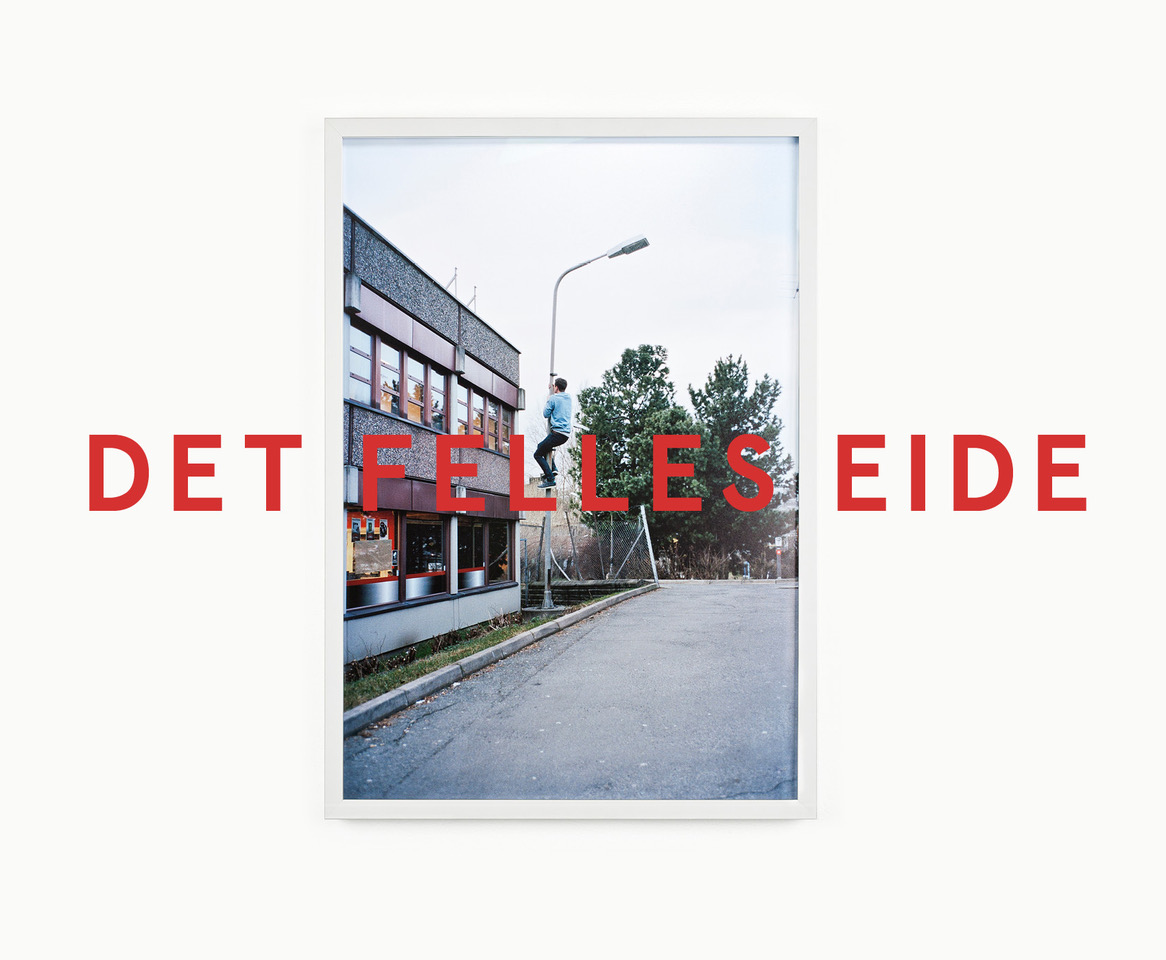 ART // DET FELLES EIDE: It's your last chance to see the exhibition at Kunstnernes Hus at this weekend. It's an exhibition of works in the public space in Oslo. (Kunstnernes Hus – 2 March – 29 April)
ART // Visning: House Viewing is a new show at the Architecture Museum about the history and future of the housing development in Oslo. (Nasjonalmuseet – Arkitektur – 27 April – 18 November)
Festival // HMD Weekend 2018: The Oslo-based cassette-focused record label HMD is organising a music weekend. Gigs and DJ-sets will be held in various venues — The Villa, Revolver, Oslovelo. (27 – 28 April)
Concert // 20 years and still going – Anniversary Party!: The Blå's long-term resident Frank Znort Quartet is turning 20 years old! To mark this important moment, there will be 13 concerts starting in the afternoon before FZQ plays at 10pm. Free entry! (Blå – 2:00pm, 29 April)
Shopping // No. 13s brukt vinyl-marked på No. 53, the newly established record label Plateselskapet No. 13 that focuses on political music(kampsang) is holding a market selling second-hand vinyls. All profits go to support the record label. A good cause! (No.53 – 1pm – 4pm, 28 April)
Community // Dyrk nabolaget! 2018: A series of urban gardening events and courses are happening over this weekend! It's market day on Saturday, including a farmers' market and sales of plants and seeds. (Schweigaards gate 34 – 28 – 29 April)
FILM // Cinema Sunday: Repeal The 8th Fundraiser : The Dubliner pub next to the City Hall is hosting a special screening of the hit Irish film The Young Offenders to raise money for "Together 4 Yes – the civil society campaign to Repeal the 8th Amendment in Ireland" — a campaign to liberalise the strict abortion laws in Ireland. After the screening an interview with Derek Foott, one of the editors on the film, will take place. The Young Offenders is one of our favourite comedies from recent years. So, go support it! (The Dubliner – 7:30pm, 29 April)
Shopping // FilmMessen – våren 2018, a film fair organised by Kinomagasinet and Videomagasinet where You can buy products from DVDs and blurays to toys and posters. (Cinemateket – 10am – 6pm, 28 April)
SHOPPING // Trade Night Oslo, a clothing swap organised by Trade Day. Get your unwanted clothes ready and go swap! Free entry. (Sentralen – 5pm – 8pm, 28 April)
SHOPPING // Bondens marked Valkyrie plass, the regular farmers' market is back this Saturday in Majorstuen. (Valkyrie plass – 10am – 4pm, 28 April)
SHOPPING // Art Market @ Ingensteds is the new DIY/craft/art market in town! We have no clue how it will be like but we are excited to find out ourselves by selling Oh Oslo – The Music Issue there! Come and join us! (12-6pm, 28 April)
New offerings…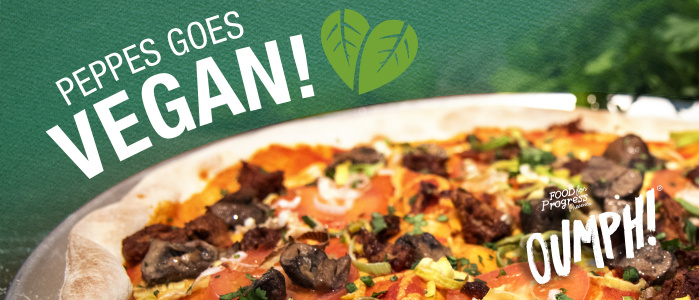 FOOD // VEGAN Pizza @ Peppes Pizza: The pizza chain Pepper Pizza has added two vegan pizzas with Oumph! on the menu. (Peppes Pizza)
FOOD // Protein-is, the first protein-fortified ice cream available in the major supermarkets. We have tried the protein pasta we introduced last week and it tasted absolutely atrocious — probably the worst food we have tasted. So, unless you have an urgent need for protein, we advise you to stay away from all these products.
FOOD // La Vida Chocolate Spread: These vegan chocolate spreads from the Dutch manufacturer La Vida are incredibly delicious. Vegan but still delicious, an absolute winner.
NEWBEES…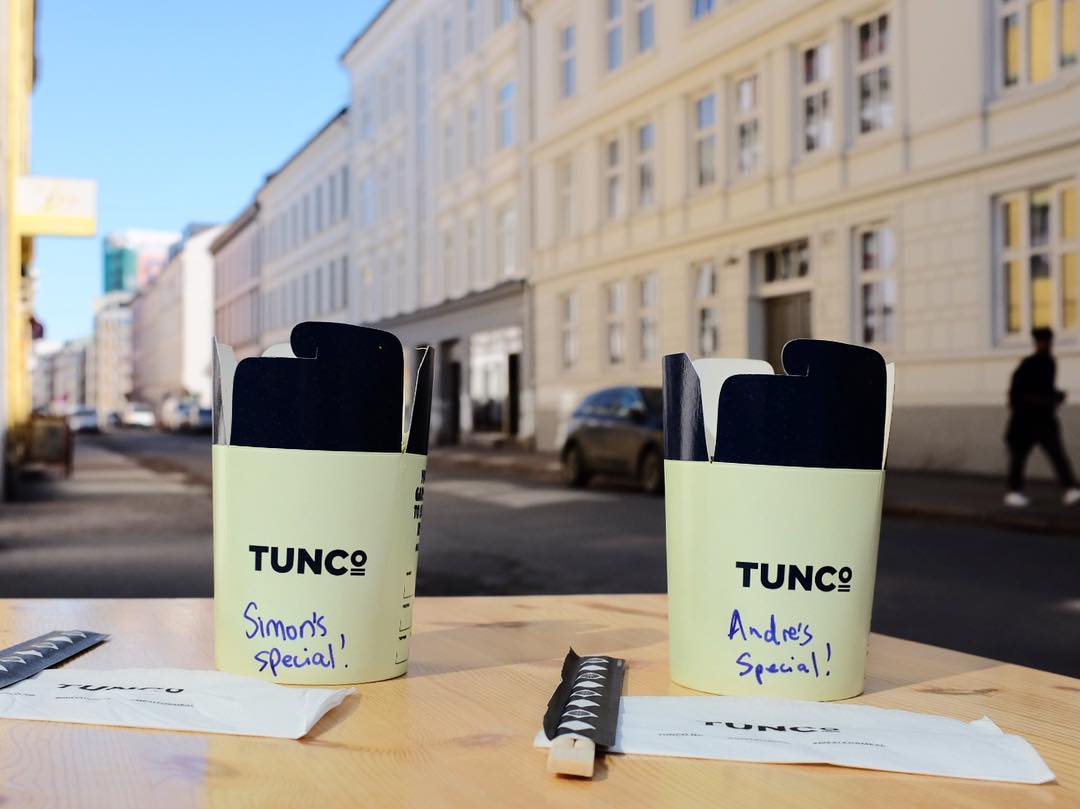 APP // Bake'n Go, a new app that lets home bakers sell their bakes to anyone through the app. Basically like Airbnb for bakers.
APP // Last Call: A new app that lets you get the last-minute event tickets at discounted rates. Their new partner is Vulkan Arena. We love the concept and think it's a win-win situation for both the venues and customers! Check it out!
EATERY // TUNCO in Frogner: To celebrate the opening of the new branch in Forgner, Tunco is offering 50% discount on all the food in the new shop from this Friday to next Friday (27th April – 4 May)! If you live in Frogner, perhaps go greet these beanie-wearing lads and eat some noodles?
EATERY // Freddy Fuego Burrito Bar on Tjuvholmen : The popular burrito bar on Hausmannsgata has opened up a new branch on Tjuvholmen.
Happy with our weekly digest and weekend plan? Tip us and follow us on Instagram or Facebook and subscribe to our newsletter if you don't wanna miss any of these happenings!