Oh! Oslo Weekly Digest & Weekend Plan (Week 16)
We know how overwhelming it feels to keep up with all the happenings in Oslo. Worry not, we have decided to run this feature every week to help you fight the FOMO.
In this week…
The main thoroughfares from medieval times were dug out in Gamlebyen this week.
Oslogate graves frem etter 800 år
Entrepreneur Nevzat Arikan(Trattoria Popolare, Olympen and Nedre Foss gård) is proposing to turn the area under Nylandsbrua in Grønland into a food market.
Vil bygge nytt matmarked i den mest belastede delen av Grønland
The social video awards Gullsnutten took place on 14 April. The biggest winner of the night was Maria Stavang aka Piateed, who won both the Youtuber and KOL(meningsbærer) of the year.
Her er vinnerne av Gullsnutten 2018
The new proposed copright law (Åndsverkloven) has met strong opposition from artists, since the paragraph 71 states that the copyright of a work belongs to the employer of the artist. Last week more than 50 artists and unions published the book Åndsverkloven as a protest.
Nytt kunstneropprør mot ny åndsverklov
The brand new city magazine Oh Oslo came out this week! HURRA! 😀
Oh Oslo Music Issue 2018 Edition
What's on this weekend…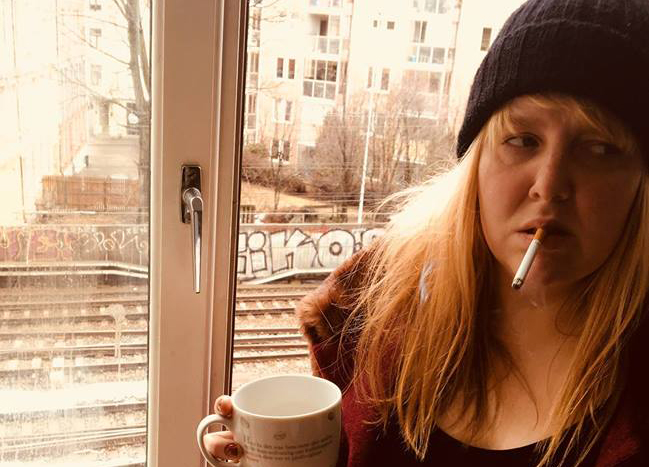 ART // Oslo Open, a day in which art studios are open for the public to visit. (21-22 April)
Club night // Khartoum 1 year anniversary – Doin'it 18 years anniversary : Khartoum Contemporary Art Centre is celebrating its first birthday with club concept Doin' it, which started exactly in the same venue 18 years ago. (10pm, 21 April)
Film screening // Mr Gay Syria, a film about two Syrian gay refugees participating in the underground pageant Mr Gay Syria. A panel talk will be held at 6pm. (Vika Kino – 4:15pm, 21 April)
Shopping // The Fashion Archives & Friends VOL 34, a monthly second hand fashion market, for those who still have room in the wardrobe. (Kulturhuset – 12pm – 5pm, 21 April)
Shopping // Record Store Day, the biggest music event on earth that has put vinyls back in the game. (Big Dipper – 9am – 6pm, 21 April)
Concert // Prosjekt Grenseløs. 8-timers konsert, Ingvild Andersgaard's Prosjekt Grenseløs(Project Boundless) is an eight-hour improvisational concert that tries to push the limits of creativity and physicality. There will be guests and free soup will be served. We are thrilled. (Kafé Hærverk -2pm – 10pm, 22 April)
Eating // Hitchhiker 4 år: The hip Asion fusion restaurant Hitchiker is celebrating its 4th anniversary with a special menu, serving up special dishes like Singaporean pepper crab, kimchi waffle and fried steamed buns. (Hitchhiker – 5pm – 1am, 21 April)
DANCE // Magnus Myhr: I det fjerne, Troja : Dancer Magnus Myhr's performance about the conflicts between femininity and masculinity inside his body. (Blackbox Theatre – 7pm, 21-22 April)
Sports // SENTRUMSLØPET: not to freak out when you see a lot of roads being blocked and loads of people running around the city. (21 April)
New offerings…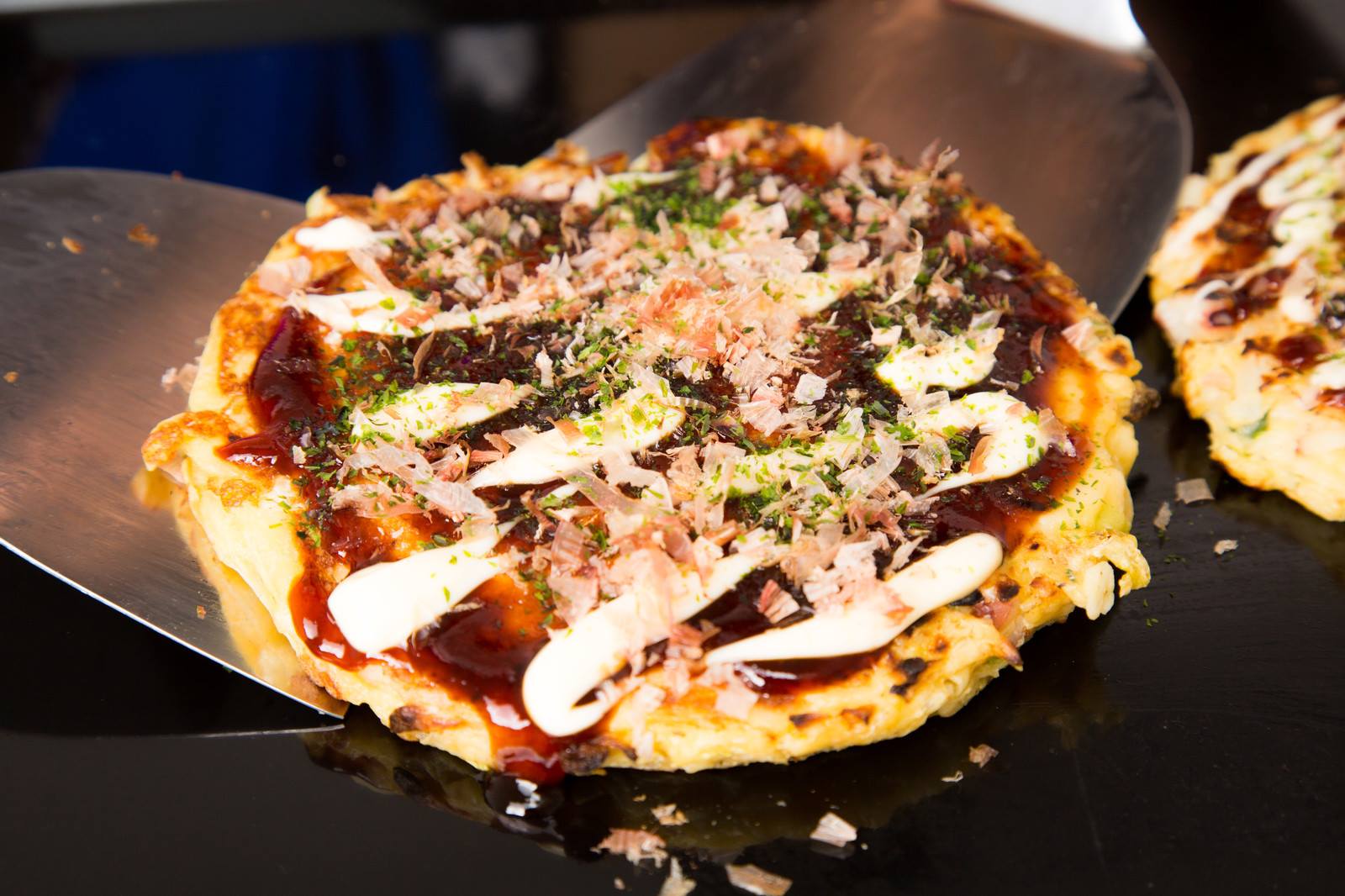 BEER // PECANISHER from Cervisiam, a new imperial pastry stout from the cool microbrewery Cervisiam. (Oculus)
FOOD // Okonomiyaki, the first Japanese food truck in Norway Takoyaki Norge is bringing another major Japanese street food Okonomiyaki to Oslo! Considering that Okonomiyaki hasn't hit most of the other European foodie cities, we are way ahead of the foodie game. (Takoyaki Norge, Spikersuppa – 21 April)
COFFEE // Orange matcha latte with white chocolate whipped cream, an exciting drink offered by the hit cafe Talor&Jørgen. (Talor&Jørgen – whole of April)
FOOD // Steamed buns : Koie Ramen is trying out their steamed buns with tofu, karage and pork belly. (Koie Ramen)
FOOD // High protein pasta. High protein what? (Kolonial.no)
NEWBEES…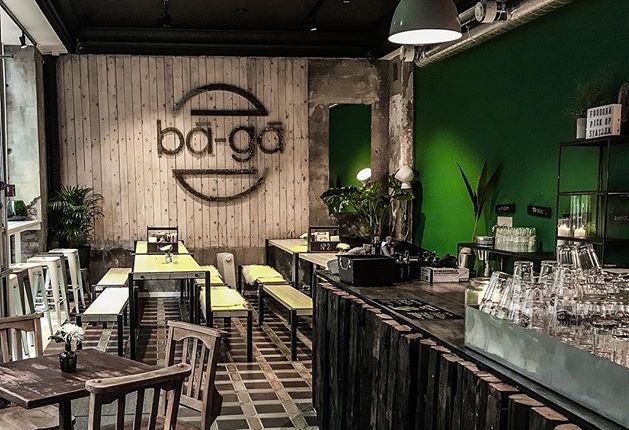 SHOP // Naturis Galeteria, an ice cream shop that offers gelato and sorbet made with natural ingredients. (Maridalsveien 2)
SHOP // Bab'n BOOZE, a new kebab shop that tries to make kebab trendy and cool. (Hausmannsgaten 31)
BAR // Glasnost, a Russian bar that is run by the same people behind Perestrojka in Støget. (Tøyentorg – Økernveien 9)
EATERY // Bā-Gā Bao Burger, an Asian bao burger restaurant, which started in December 2017. (Grünerløkka – Helgesensgate 12)
Happy with our first weekly digest and weekend plan? Follow us on Instagram or Facebook and subscribe to our newsletter if you don't wanna miss any of these happenings!