Daniel Kvammen's Easter Homecoming Hytte Gigs
Returning to his folk music roots, Norwegian indie heartthrob Daniel Kvammen embraces full-on Norwegianness.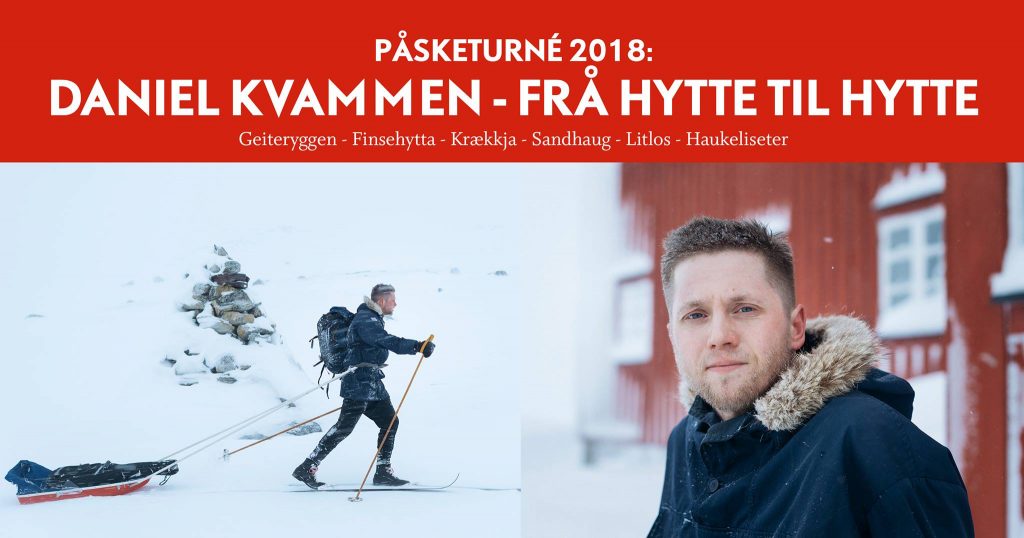 Singer-songwriter Daniel Kvammen enchanted local music fans in 2017 with his exuberant folky synth pop tunes that take inspiration from synth pop and classic rock from the '70s and '80s. It was a glorious year for Kvammen. Both albums Vektlaus and Maktlaus got incredibly good receptions. He collaborated with the biggest Norwegian hip-hop star Lars Vauler in the track Som om himmelen revna and the music video was crowned the best music video in Spellemann (Norwegian Grammy). Having dyed his hair silver, he turned himself into an indie pop sensation with glitter and shimmers coming out from the Stark Trek series.
The transformation of Kvammen so far has been pretty spectacular. He started off as a boy-next-door folk singer-songwriter in 2015 with his debut Fremad i alle retninga. And then he flirted with this sort of Scandicool norm core style — way before Sigrid — for a while and then he became a sleek synth pop star last year. But hey, it's 2018 — time to make a change again.
Having cut off his trademark fringe (It's a mini Harry Styles' moment), Kvammen is now the Norwegian man-next-door in an anorak skiing on snowy Norwegian soil. He has also returned to his folky singer-songwriter musical roots; he has re-released the acoustic version (klineversjon, which means snogging version) of Om du vil ei gong til, which was originally a track in the 2015 EP 1988 EP . His upcoming Easter tour is a series of intimate acoustic gigs in different cabins that belong to The Norwegian Tourist Organisation (DNT) in his hometown Geilo. Plus, he will do a gig with Bjørn Eidsvåg at a resort called Vestila Resort in Geilo.
Perhaps this new typically Norwegian Daniel Kvammen is just an Easter, or Påske special. It's a pretty grand homecoming anyway. We are intrigued to know what his next musical move is going to be!